We welcome you to the Music Ministry Page of the
Vermont Avenue Baptist Church.

From traditional anthems, spirituals and hymns to southern, urban and contemporary gospel, we offer God praise through the many forms of God-centered music. We invite you to join in with one or more of our choirs as we lift the name of the Lord!
If you would like to sing with any singing group please contact the church office at 202-667-1078 and if there is any hesitation to singing, but would like to be apart of the music ministry you have a few options.

The Kara Ministry (liturgical dance),

The

Bellplate Ensemble

.
Play your musical instrument. (trumpet, Trombone, Clarinet, flute, saxophone, Violin whatever it may be just use it to the Glory of God. I will be happy to talk with you. Thank you and God Bless.


Concert Series


We are in preparation to start our Fall concert series. If you would like to present, or have a group presented in concert please contact Solomon Sparrow at ssparrow@vabc.org or call the church office at 202-667-1078.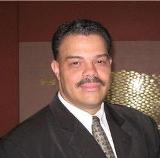 Director of Music: Solomon S. Sparrow

Choirs:
Sanctuary Choir
Celestial Choraleers
Inspirational Gospel Chorus
Rev. John R Wheeler Men's Chorus
Harmony Ensemble
Youth Ensemble
Children's Choir